Fjällbacka  Information 2023
If you can travel, we welcome you to Fjällbacka 2023. It is going to be a fantastic year!
Fjällbacka is open for visitors. The weather is exhilarating, strong winds, stunning colours and high clear air. Most shops and restaurants will open 1st of April  weekends only.
Fjällbacka is a place full of history, good food, and excellent service.
Fjällbacka and Camilla Läckberg Murder Mystery Walks for large or small groups can be arranged all year.  Contact Kustguiden, asacunniff@gmail.com or call Åsa on 0046 730206278. Or book online here.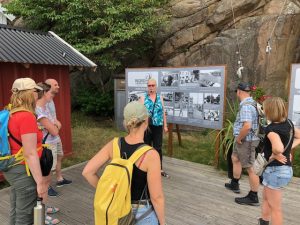 If you need more information just ask and I will help you.
Welcome
A boat trip can be arranged most days , call Karolina 0702545408. Dress varm.
Väderöarnas (weather islands) : 0525-32001
Fjällbacka guest harbour: 0707 403 685
Find information about Fjällbacka in our new travel guide published at Amazon. A Walk through Fjällbacka
http://tinyurl.com/zwpnmwt   $2,99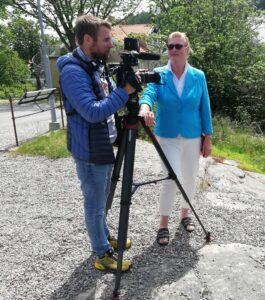 Welcome to Fjällbacka from your guide, Åsa Cunniff